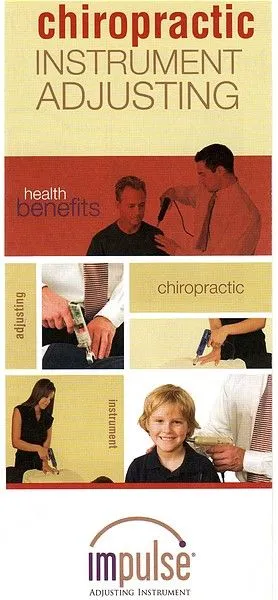 The state of the art Impulse Adjusting Instrument used to target misaligned vertebrae to relieve pain and improve function. Years of research have gone into the developement of the Impulse Instrument to create gentle and specific chiropractic adjustments that are safe and effective for all ages.
What does it feel like?
Chiropractic adjustments with the Impulse Adjusting Instrument feels like a light tapping sensation on the area that is being treated. In most cases the treatment is painless and after the adjustment many patients feel relief of pain and improved mobility.